She reads to him every day. Sometimes when she's lucky, for a brief shining moment, his memory returns and he will talk and read some lines from one of his old books.
She says she still loves him—in fact, she has always loved him during their 70 years of marriage. And with Alzheimer's taking a toll on his 95-year-old mind and body, she knows and accepts the "time may soon come when God decides to take him home."
Irene Bonthoux and Ernest Kinzel met at a summer dance in 1946 in the small town of Rosthern, Saskatchewan. She was 17 and he was 23, fresh from serving as a fighter pilot for the Allied forces in the Second World War.
"Yes, I would say it was love at first sight. He was really handsome, very intelligent, and he knew what he wanted to do with his life," says Irene. They held hands and danced the night away. Irene remembers a song they asked to be played, which became their favorite: "I Will Be Loving You Always," by Frank Sinatra.
A few months later, while harvesting blueberries amidst the vast prairie sky, Ernie proposed and the two got married on Oct. 6, 1948, at St. Anne's, a Catholic church Irene's grandparents built when they came over from France. The couple had two sons at the time, Wayne and Lee. Ernie decided to rejoin the Canadian Armed Forces where he served under NATO in Germany.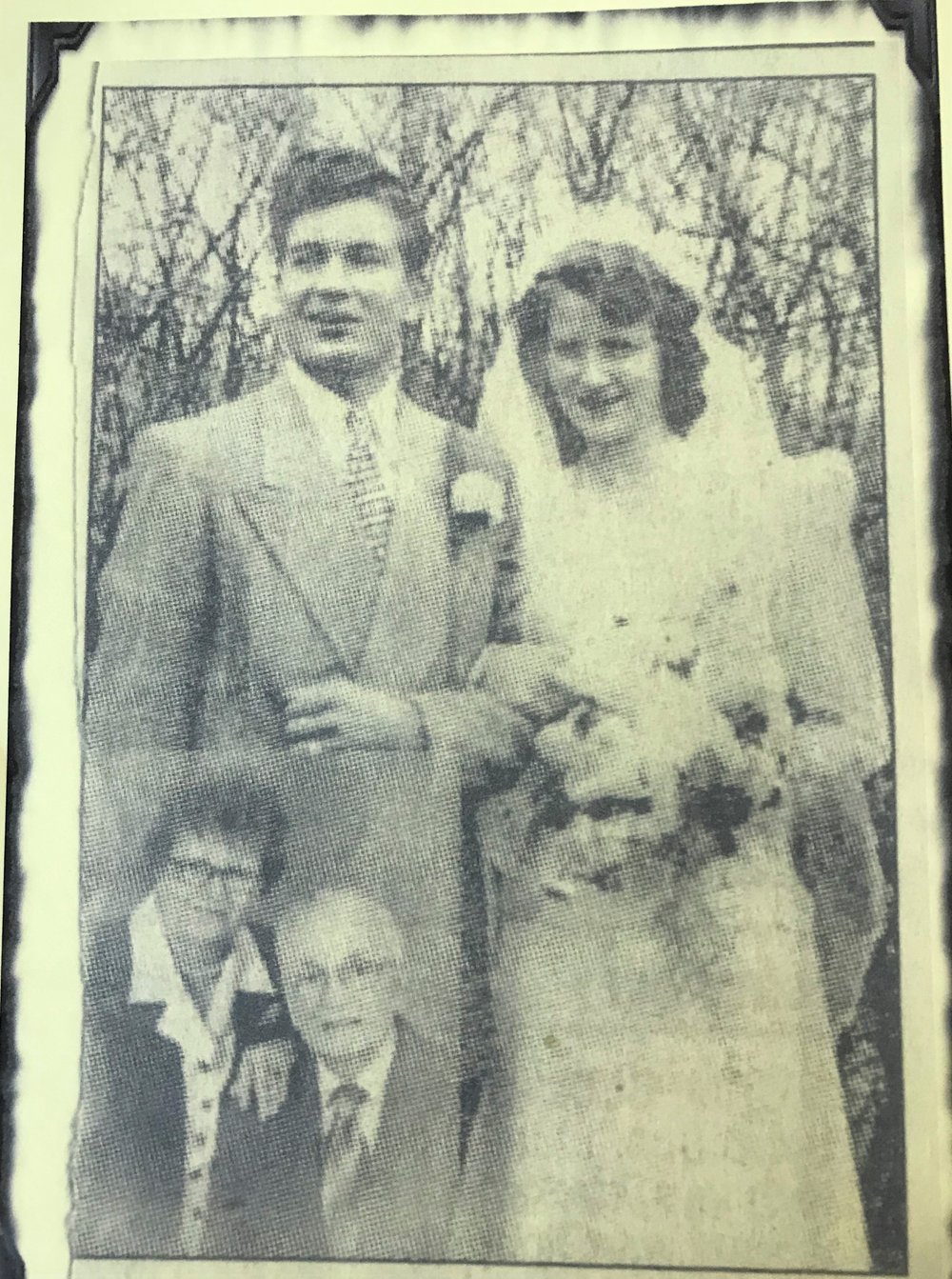 "We couldn't be with him right away, and so for a number of years I had to take care of the boys all by myself at home," says Irene.
Even after they joined him in Germany, they moved quite a bit due to the nature of Ernie's military work, she adds. During this time, a third boy named James arrived, and they also decided to have a baby girl, Barbara (now deceased), through adoption.
For Irene, marrying someone serving in the military was not always easy. "There was a time when my children only communicated with their dad through letters," she says.
"There were a lot of sacrifices to be made and some hardships to endure," Irene says. But what kept her going, she says, was her strong faith. "I knew that God was watching and was helping me get through the tough times."
When asked what kept their bond strong through the years, Irene says it was really tolerance of each other's shortcomings, and also trying their very best to stay true to their marriage vows: to have and to hold, for better, for worse, for richer, for poorer, in sickness and in health, to love and to cherish, till death do us part.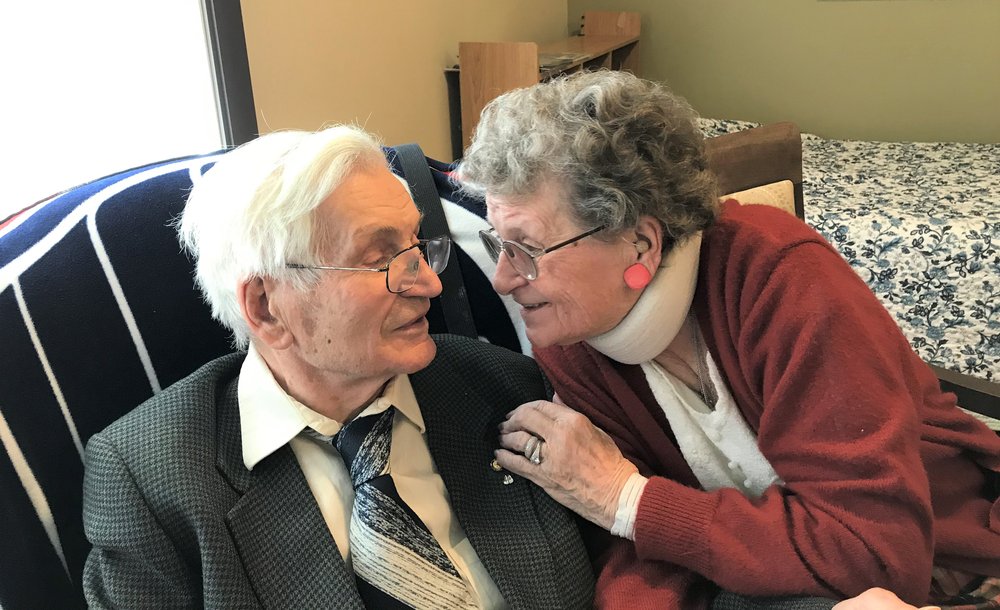 As they spend time together at Villa Marie, a Covenant Care seniors' residence in Red Deer, Irene looks back at a life well lived and a marriage that stood the test of time. "As we got older and obtained more education, our love has only grown deeper," she says.
When the day comes that Ernie is gone, Irene knows she will need to fill that space.
The self-taught artist has painted dozens of works over the years. She plans to work on improving her painting and drawing skills. She also would like to try her hand at writing children's stories.
While they live in different units, Irene looks forward to her daily visits with Ernie, who lives in the Alzheimer's wing of the residence. She talks to him even if sometimes he doesn't respond, or even if the memory of their life together as a couple has already been eclipsed by the disease.
"I just like being with him. I even cut his hair sometimes. I've always cut his hair since the day we got married," she says.
Irene says she will always treasure the time they have left together—and she sings a line from an old Perry Como song: "That I'm the one you love and live for till the end of time."