Report to the Community
2021-22 Report to the Community
Funding
Covenant Care's Recipe for Success funding model

For more information on supportive living  funding click here
For more information on long term care funding click here
Accreditation
Covenant Care is proud to have received Accreditation in 2023, from Accreditation Canada
Accreditation provides Covenant Care with an independent, third-party assessment of our organization using standards built upon best practices used and validated by organizations around the world.
Accreditation is an ongoing process of assessing health and social services organizations against standards of excellence to identify what is being done well and what needs to be improved.
It involves all members of our organization, from our board of directors to frontline staff as well as members of the community including patients and families and our community partners. It allows us to understand how to make better use of your resources, increase efficiency, enhance quality and safety, and reduce risk.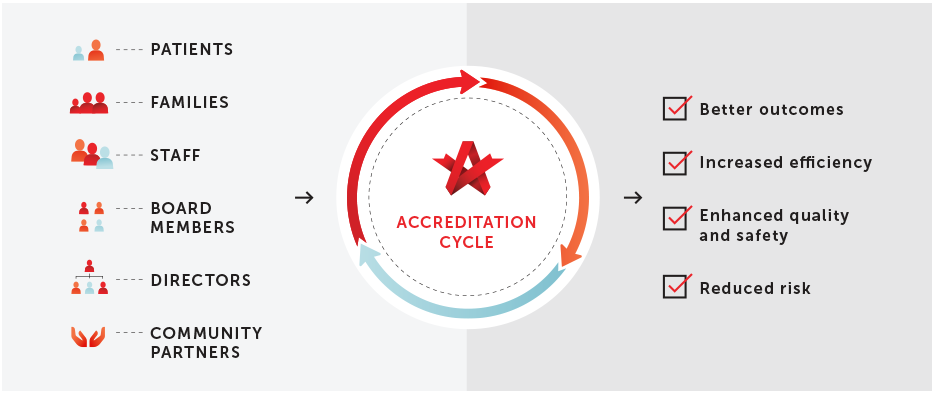 Why is Accreditation Important?
Accreditation helps create better health care and social services for our residents
It also helps make better use of our resources, focusing on increasing efficiency, quality and safety, improve communication among staff and reduce risk and variances.