The most popular therapy at Holy Cross Manor in Calgary usually involves bacon, sausages, French toast, eggs, hash browns, witty banter and laughter. 
It's called the Men's Breakfast Club, an optional recreation activity organized by Amanda Boyes, Registered Recreation Therapist. These extra-special breakfasts lure about two dozen residents twice per month for male-only kibitzing.
The club has been running at the supportive living centre for a few years. "It's a well-known program," Amanda notes. "It is one of the few activities we can get the senior men out to. It builds community. It is a great way to get the men out of their rooms, to help them socialize, especially if they are new."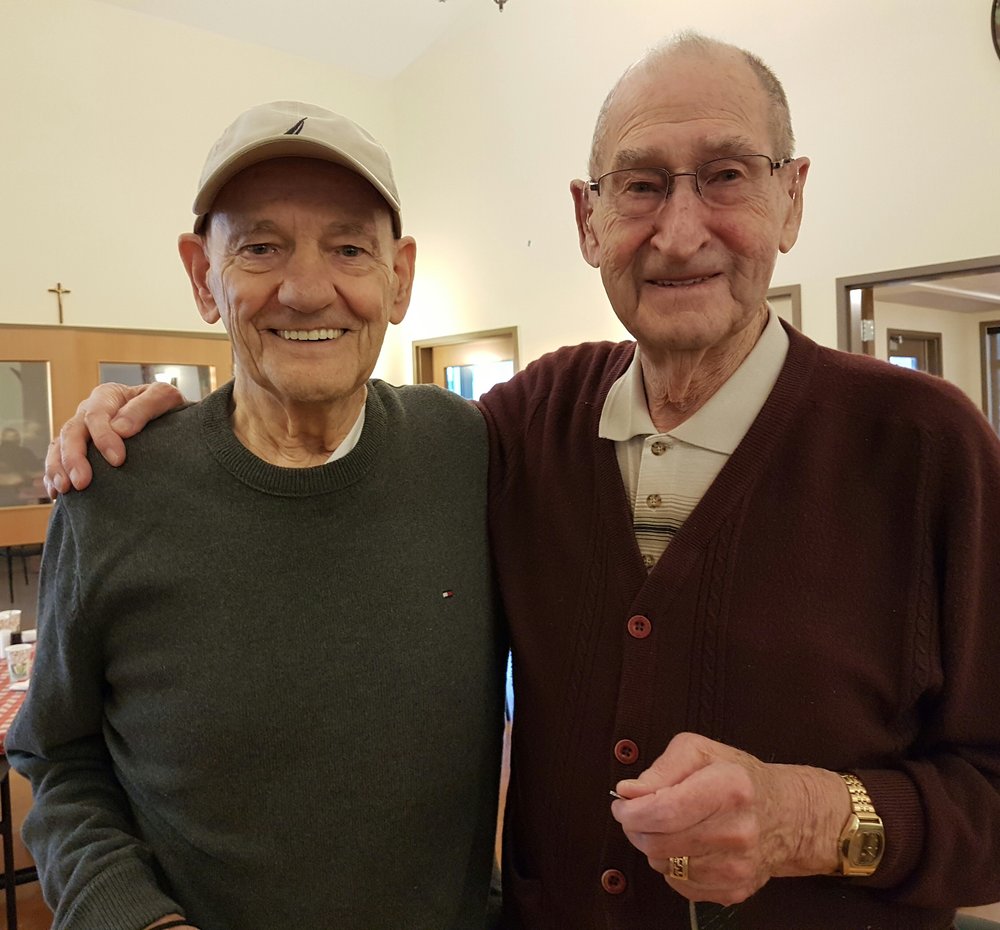 This is one place where the men rule the roost. "(Elsewhere) we're outnumbered by the women. Here there is safety in numbers," chuckles Larry, a resident who usually prefers reading books to chatting. "When we get together, we can sit with our buddies and just talk about what we want to."
What do they like best about the club? "The food is good," says Rudy. "We can talk about women," adds Fred with a twinkle in his eye, setting off a wave of laughter at his table.
Most of the men who attend the breakfast club have lost their spouses, which makes them a group at higher risk of depression and isolation, Amanda explains. "They tend to stick to themselves."

Amanda high-fives every newcomer to the club, a nod to their courage. She strives to create a pleasant atmosphere so the men feel at ease and part of a community something that can boost their physical, social and cognitive health, and enhance their quality of life.
"The more the men come out and talk to their peers, the more comfortable they will be to talk with them in the hallways and in the dining room," she adds. "It builds friendships."