A brush brings colour and life to a blank canvas as it glides over the canvas. This process is repeated with each separate colour until a full image can be seen. It's an easy way for residents at Chateau Vitaline in Beaumont to learn how to paint.
The assisted-living residence is starting to hold monthly paint days, mimicking the popular Paint Nite event where students follow a teacher colour by colour, basing it on one image. All the students paint the same image and can add their own touch to the piece if they wish.
The first paint activity was based on a night mountain scene, and six residents participated. Recreation Aide Kelsey Knibbs had attended a Paint Nite before and found it easy to do. She was inspired by the event and felt the residents would enjoy this activity.
"Once they got started, they all lit up and couldn't believe how well they were doing. I just did it step by step. I directed them by colour. We started with one area and I would show them what to do and let them do it," says Kelsey.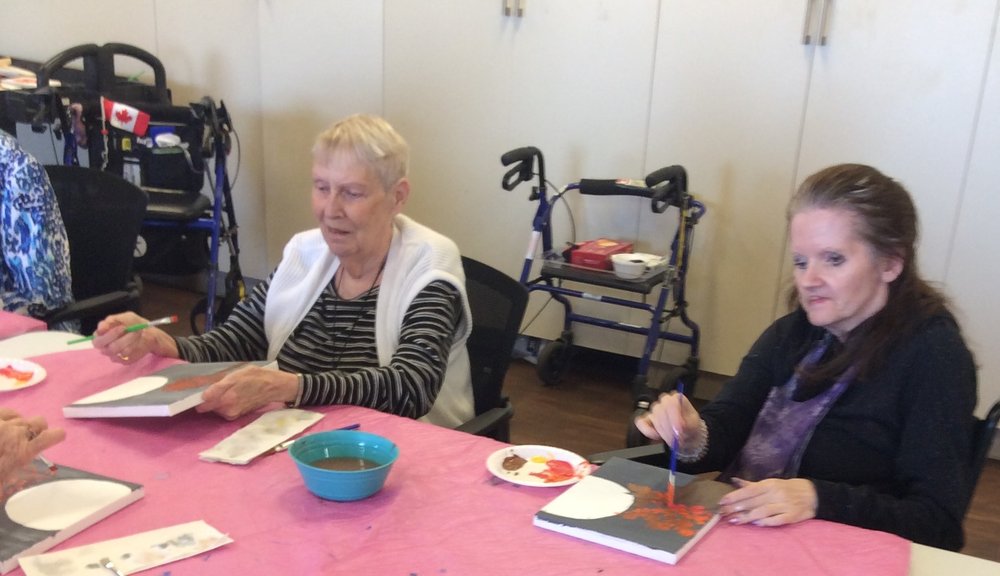 Recreation Therapist Evie Varelas explains that they have tried crafting with residents before but it wasn't as successful as the painting.
"We've been trying to engage the residents in a more creative aspect. Most of them didn't think they could even accomplish this painting. They really enjoyed it, and we plan to continue doing it," says Evie.
"The reason I was trying to get the creativity aspect out was for the most part from what I've seen in different research and articles that it helps with hand-eye co-ordination and also helps with the depression aspect. It also helps with the social aspect—coming together as a group and sharing something similar. It could help with relaxation. I know giving people the opportunity to explore those interests is important."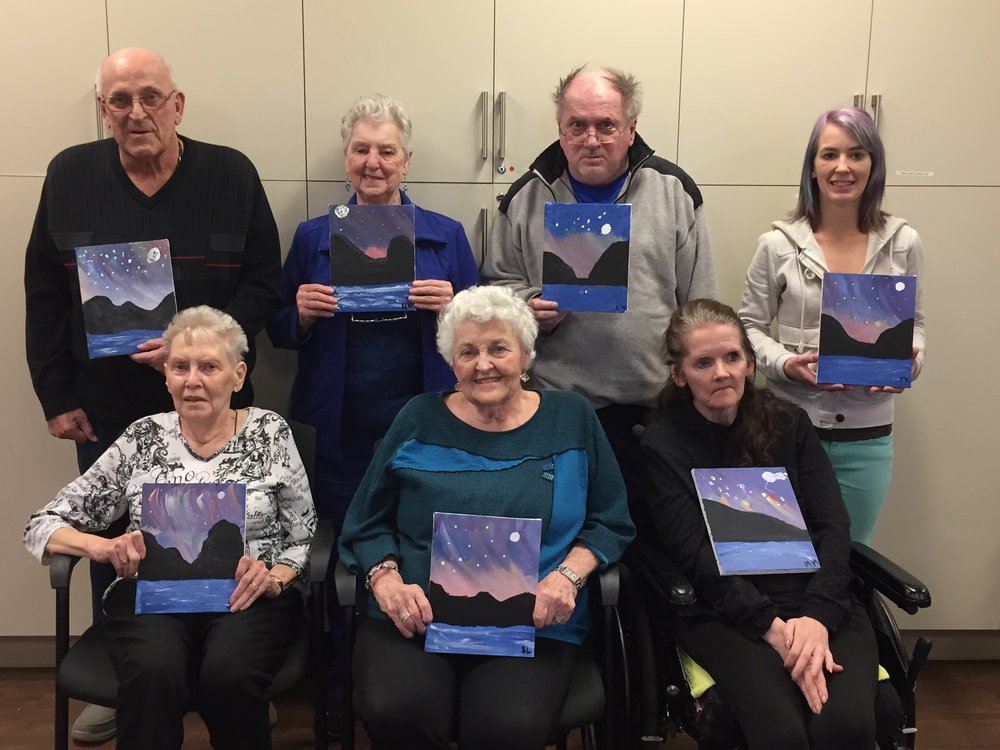 Once residents were done their work, they spent time comparing each other's paintings. Many of them were surprised at the result.
"It was interesting to learn. A few strokes and it evolves into whatever you want to turn it into," says 65-year-old Mary-Rose Maclaughlin.
Alvin Campbell, 81, had never painted before and came to the event for the socializing.
"You have to use a lot of imagination in order to see anything in this picture. The whole thing was challenging," says Alvin, adding he plans to hang the painting in his room.